My Lord and my God!
13-03-2012 - Posted by Andre Piet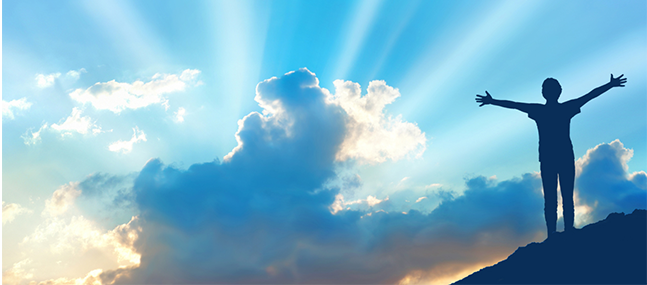 5 Thomas is saying to Him, "Lord, we are not aware whither Thou art going, and how can we be aware of the way?" 6 Jesus is saying to him, "I am the Way and the Truth and the Life. No one is coming to the Father except through Me. 7 If you had known Me, you would have known My Father also. And henceforth you know Him and have seen Him." John 14
It was to Thomas that Jesus spoke the well-known words, above. Who has seen, Him has seen the Father. When Thomas, a week after the resurrection, comes face to face with Jesus, then he calls out to Him: "My Lord and my God!" (John 20:24-29). He saw the risen Lord and thus also the invisible God whose image He is.
God no one has ever seen. The only-begotten God, Who is in the bosom of the Father, He unfolds Him. John 1:18 (cp. Col.1:15)
The response of Thomas is the model for what will happen in the future with Israel. The proverbial disbelief (seeing is believing) will give way to an astonished acknowledgment. That too, shall be after a week, i.e., after the last week of Daniel (9:27). The people will come face to face with her risen Messiah. As John later describes:
Lo! He is coming with clouds, and every eye shall be seeing Him-those, also, who stab Him-and all the tribes of the land shall be grieving over Him. Yea! Amen! Revelation 1:7 (See also: Zechariah 12:10)
  ——————————— translation: Peter Feddema
Delen: