Judas a traitor? (2)
14-03-2014 - Posted by Andre Piet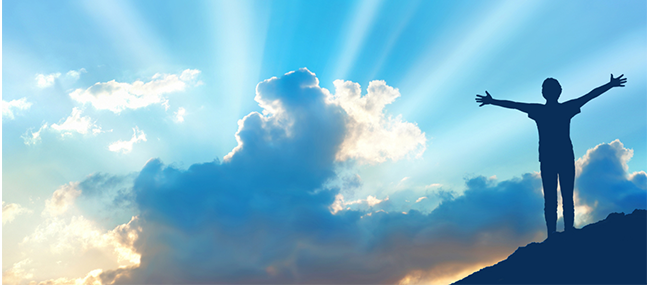 In the previous blog, I showed that Judas, in the Bible translations, was wrongly accused of betrayal, while in the original language mention was made of him giving over or delivering Jesus up. However, once indeed, Judas is called a traitor. In Luke 6:16, we read:
and Judas Iscariot, who also became the traitor.
Here, it is not giving over or delivering up, but the Greek word prodotes is used, which indeed, means traitor (see Acts 7:52 and 2Tim.3:4). A betrayer is someone who reveals a secret. What constituted Judas' betrayal? Did Judas know things he was not allowed to tell anyone? This question leads us to Caesarea Philippi, where Peter uttered the well-known words:
…Thou art the Christ, the Son of the living God. -Matthew 16:16-
This declaration, according to Jesus, was not revealed to Peter by "flesh and blood", but directly by the Father (17). And a few verses later (20):
Then He (=Jesus) cautions the disciples that they may be saying to no one that He is the Christ.
Not earlier than after His resurrection, could it be announced, publicly, that Jesus is the Christ (See also: Mat.12:16, 17:9, John 10:24, Acts 2:36). Until that time, only the disciples were aware of Jesus' assertion that He was the Christ; and that, under embargo. Now we are going from Caesarea Philippi to Jerusalem, where, on the night of the 14th of Nisan, the Jewish Council's is considering the case, Jesus. The process is in danger of getting bogged down, because of contradictory witness' declarations. But then, it is the high priest who gives the proceedings a turn, with high sounding words:
I exorcise you by the living God, that you may tell us if you are the Christ, the Son of God. -Matthew 26:63-
The high priest had kept this card up his sleeve. Jesus who had kept quiet thus far, was now, because of the oath, required to answer. But the question arises: How did the high priest know this information? Does not the wording directly remind us of Peter's declaration in Caesarea Philippi, which was confirmed by Jesus? That had been a secret conversation and was emphatically not to be shared with anyone. But since the high priest, nevertheless, is aware of this declaration, it means that one of the twelve must have betrayed this secret. Here, naturally, Judas comes into view. Judas had contacted the high priests (Mat.26:14). They were happy with his information and cooperation (Mark 14:11), because they now saw their chance to arrest Jesus before long and condemn Him. In a subsequent blog, we will focus on Judas' motive to betray Jesus and to deliver Him up to them. Did Judas want Jesus to be crucified? Or maybe not?
Delen: