falling backward
26-11-2011 - Posted by Andre Piet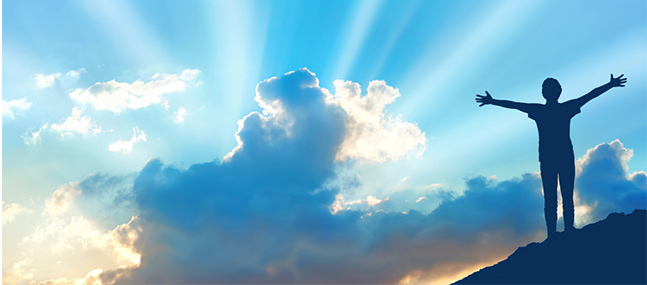 Our daughter, Naomi, visited on Sunday, April 6, 2008, with some friends a youth church where the pastor laid hands on people, after which they fell backward and had to be caught, lest they got hurt. She thought it was scary ("it seemed as if they had epilepsy"), but she was assured that in the Bible it often happens that people fall, when God's Spirit touches them. What are we to think of this? ANSWER: NEVER do we read in Scriptures that believers, who are confronted with God, fall backward. If they are not able to keep standing, then they kneel down or throw themselves on their face to the ground (see e.g., Jos.5:14; Lev.9:23; Judges 13:20; Dan.8:17, etc.). Thus, forward, not backward. When God causes people to fall backward, that is not very good… 1. Eli fell backward, off his chair and broke his neck.
when he made mention of the ark of God, that he fell from off the seat backward by the side of the gate, and his neck brake, and he died. 1Sam.4:18 (KJV)
It was the fulfillment of an earlier announced judgment (1Sam.3:11-13). 2. Unbelieving Israel would fall backward, because they devalued the word of the LORD to laws and demands.
But the word of the LORD was unto them precept upon precept, precept upon precept; line upon line, line upon line; here a little, [and] there a little; that they might go, and fall backward, and be broken, and snared, and taken. Isa.28:13 (cp Isa.8:15) (KJV)
Again, no blessing, but a curse. 3. For the recoil in John18:6, see the footnote below. Falling backwards is (in the Bible) a representation of a humbling, Divine judgement. It affects those who will not hear the Word of God, as well as those who twist His Word … Today, we invariably encounter this phenomenon in charismatic meetings and with this realization, we are warned in advance. The only other time where we also read of people falling backwards, is when they are attacked by a snake (Gen.49:17). Not a direct recommendation … Below a video of a mass-meeting (or a one-man show, if you will) of Benny Hinn, who, in the hundreds, causes people to fall backwards. Look and shudder. ———————————————————- footnote: As an example of falling backward, we sometimes are referred to the soldiers who came to arrested Jesus. When Jesus said, "I AM (He)", they drew back and fell to the ground (John 18:6). There is no mention made of falling on their back, but only that they recoiled and fell to the ground. How these people fell to the ground (on their face or back) is not recorded. Moreover, here there is no question of believers… ——————————— translation: Peter Feddema
Delen: