become thankful
31-12-2011 - Posted by Andre Piet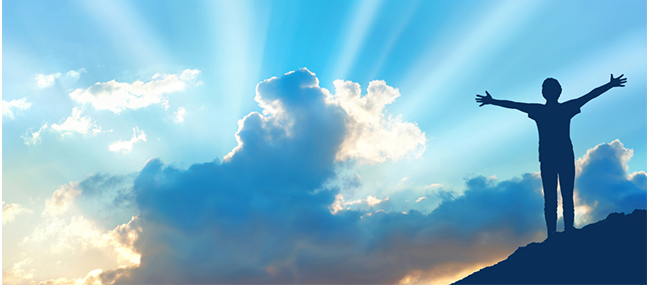 … and become thankful. Colossians 3:15 (CLV)
In English we miss the connection, but in Greek, the language in which the 'New Testament' was written, there is a direct relationship between the words 'grace', 'joy' and 'thankfulness'. "Grace" and "joy" both have as root, the Greek word charis, while after the word "thankful" the word eu-charis is hidden. The prefix eu means "well" as in well pleasing or well-being.
From the Greek is "grace" is defined as: anything that gives joy. To be gracious means: to give others joy or happiness. The harvest of such joy is, by definition, thankfulness. Where another one is made happy, gratitude comes to the fore, naturally.
The direct link between thankfulness and joy teaches us an important lesson: expressing thanks makes you happy. Thanksgiving generates joy. Whoever expresses much gratitude, experiences much joy. Thankfulness is more than saying 'thank you'. It's an attitude. Instead of focusing on what you do not have or cannot do, you count your blessings. You notice what you do have and what you can do, instead of what you are missing.
Many people lack joy in their lives. That is logical. Who does not know or realize that there is ONE Who gives everything a place and with Whom never anything goes wrong, cannot always be thankful, either. For such a person, life is accidental or subject to luck (fate). To whom, then, in heaven's name, could one be grateful? A thankful attitude is based on the realization that everything is a gift. That makes happy!

Delen: