Worship Jesus?
09-02-2012 - Posted by Andre Piet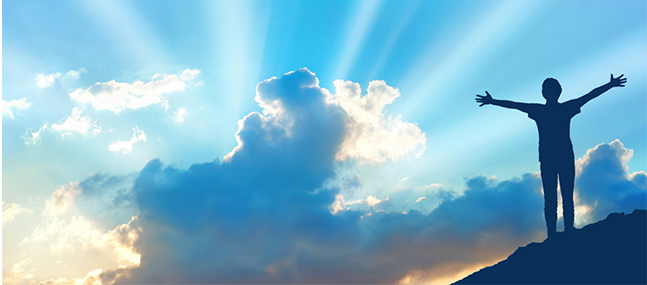 In response to my previous blog, I received the following reaction:
Today you have a very exciting blog. I sat for weeks with these thoughts in my head: You have posted a very stimulating blog, today. Already for weeks, I had these thoughts in my head: "Okay, Jesus is the Son but not God, however, we worship Him? We are to worship none other than God alone." And now, in this blog, you submit that the translators have a theological thought: the son of God should be worshiped. But is this not the case, then? Does the great work which Jesus has done, not deserve worship? Every knee will bow and every tongue will acclaim <- is this not worship? When we sing about or to Jesus, is that not worshiping Him? Or do I now come into conflict with my interpretation of worship and the biblical explanation of worship?
Good question! The best starting point for answering it, we find in Paul's powerful statement:
For there is one God, and one Mediator of God and mankind, a Man, Christ Jesus, Who is giving Himself a correspondent Ransom for all… 1Timothy 2:5,6
The man Christ Jesus is the connecting link between God and humanity. The one God comes to us, through Him and conversely, man comes to God through Jesus Christ. It is "through Him", we pray to God and thank Him. Such is the ever recurring wording in the letters of the apostles.
First, indeed, I am thanking my God through Jesus Christ concerning all of you… Romans 1:8 I thank God, through Jesus Christ, our Lord. Romans 7:25 And everything, whatsoever you may be doing, in word or in act, do all in the name of the Lord Jesus Christ, giving thanks to God, the Father, through Him. Colossians 3:17
God the Father is the One, Whom we address in our prayers, but we do this through His Son, i.e., "in the name of the Lord Jesus." Even when we praise God:
Through Him, then, we may be offering up the sacrifice of praise to God continually … Hebrews 13:15 … to offer up spiritual sacrifices, most acceptable to God through Jesus Christ. 1Peter 2:5
The Son is the "image of the invisible God" (Col.1:15). It was Israel strictly forbidden to bow down to man-made images (Ex.20:4,5). God Himself would, indeed, make an image, in Whom He expresses Himself completely. Where we bow before the image of God, we do not venerate the icon, but the unseen God, Whom He represents. Paul writes in Philippi 2:
9 Wherefore, also, God highly exalts Him, and graces Him with the name that is above every name, 10 that in the name of Jesus every knee should be bowing, celestial and terrestrial and subterranean, 11 and every tongue should be acclaiming that Jesus Christ is Lord, for the glory of God, the Father.
Every knee will bow "in the name of Jesus" and every tongue will confess that He is Lord. But is that to the glory of Himself? No, listen to Paul's addition: "… to the glory of God, the Father". It was GOD Who, to the utmost, exalted Jesus. It was GOD, Who gave Him the name above every name. It is therefore to the glory of God, the Father, when every creature, wholeheartedly, will acknowledge the name of Jesus. The name which means "YAHWEH is Savior! Completely in accordance, herewith, Jude ends his letter with these words of praise:
… THE ONLY GOD, our Saviour, through Jesus Christ our Lord, be glory, majesty, might and authority before the entire eon, now, as well as for all the eons. Amen! Jude: 25  
——————————— translation: Peter Feddema
Delen: