Did Jesus rise from death in His own strength?
04-02-2012 - Posted by Andre Piet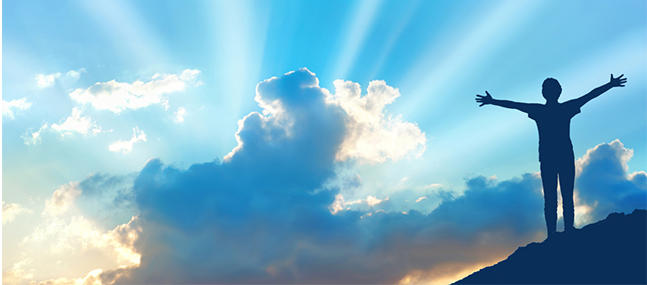 The truth that GOD has raised up Jesus from the dead, belongs to the heart of the Evangel. It was the climax of the message as it was preached from the beginning in the book of Acts. On the day of Pentecost, Peter testified in Jerusalem:
Whom GOD raises… Acts 2:24
And later at the healing of the cripple at the Beautiful Bate, he proclaimed:
… the Inaugurator of Life you kill, Whom GOD rouses from among the dead, of which we are witnesses. Acts 3:16 To you first, GOD, raising His Boy … Acts 3:26
Subsequently, in the house of Cornelius, Peter said:
This One GOD rouses the third day… Acts 10:40
Paul reveals the same message. In Antioch he proclaimed:
Yet God rouses Him from among the dead… Acts 13:30
And among the philosophers on Mars Hill, Paul spoke about …
… the Man Whom He specifies, tendering faith to all, raising Him from among the dead… Acts 17:31
It is therefore not surprising that this central message is repeated, dozens of times, in the epistles. Paul writes in Romans 10:9 that this is the Evangel that saves:
that, if ever you (…) should be believing in your heart that GOD rouses Him from among the dead, you shall be saved.
In Judaism, in the days of the apostles, it was obvious that a man could be resurrected only by GOD. But under the influence of the pagan's belief in a pantheon and through Greek philosophy, Christianity became, within a few generations, completely different. "The man Christ Jesus", "Son of God" was made "God the Son." They developed an unbiblical and illogical doctrine, in which Jesus is "fully God and fully man" (Athanasius, 30). It is a doctrine which, in itself, is contradictory, because a man can die, not GOD; a man is dependent, not GOD. If Jesus was fully God, He did not need to be roused, but He could rise from death in His own strength. That is what generally is taught and resounds in songs. Think of the famous Easter Song "there jubilates a tune", which has the original lines :
He rose from the grave by His OWN strength, for He is God and clothed with power!
Realize what that means! If the person in the tomb of Arimathea was fully God, then He was not really dead. And then it was neither necessary for GOD to raise Him from among the dead. Then, neither did He give Himself a ransom for all, no, not even for anyone.   ——————————— translation: Peter Feddema
Delen: